SPECIAL CARE AND TREATMENT
---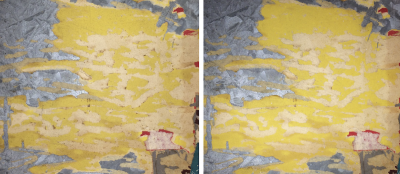 NEW REALISM: TORN POSTERS
Torn, dirty, ripped, burned, pierced, paper underwent a widespread and broad range of unusual and innovative interventions around the 1950s. While the torn sheets of Hans Arp may be considered forerunners of this trend, it is important to observe how artists of the second half of the 20th century made this "maltreatment" a point of reference, creating a new relationship with the supports. The works of artists like César, Arman, Hains, Rotella, Fontana and Duchamp clearly reveal this: the support becomes a battlefield.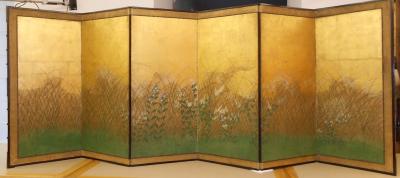 RESTORATION OF FOLDING SCREEN
Prints made on hand-coated Japanese paper for the back of two japanese folding screens.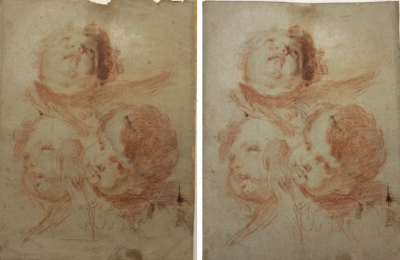 CONSERVATION AND RESTORATION OF OLD DRAWINGS (IN PROGRESS)
-