MUSÉE DU DOMAINE DE SCEAUX
---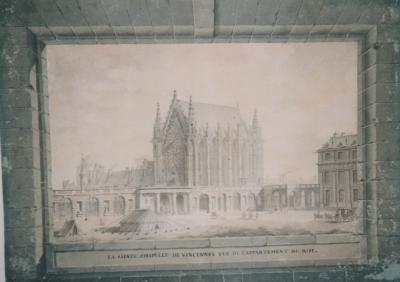 CONSERVATION, RESTORATION AND MOUNTING OF 259 DRAWINGS
The Grafic Art Collection holds nearly 2500 drawings. A particularly rich collection on the historical and artistic heritage of the Ile de France area since the XVIIth century.
The originality of this collection is due to its great diversity. Diversity of themes represented: landscapes, towns, villages, castles and residences, parks and gardens often embellished with everyday life representations. Diversity of practices such as painters, artists, architects, decorators, topographers, landscape gardeners, travelers, engravers or illustrators. Diversity of media: lead stone, sanguine, graphite, pen, charcoal, ink wash, watercolor, gouache and patel.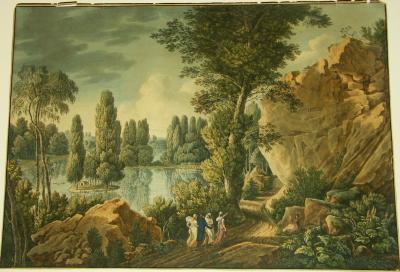 CONSERVATION, RESTAURATION AND MOUNTING OF 174 PRINTS
The collection of prints was enriched by successive acquisitions and now counts about 9500 works.
This collection covers the Ile de France area from 16th to 20th century and offers a walk through time and space, through royal and princely domains, gardens, monuments, religious buildings and everyday life and speaks about a world sometimes disappeared. Besides their documentary interest, these prints trace the artistic evolution of the representation of the landscape as well as the know-how of great designers and engravers.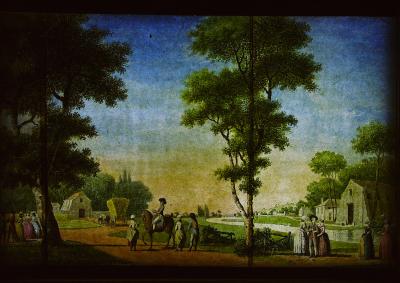 CONSERVATION OF AN EXCEPTIONAL DRAWING BY LOUIS CARROGIS SAID CARMONTELLE.
The Musée de l'Ile-de-France collection contains an axceptional "transparent" by Carmontelle, the drawing consists of 119 sheets of paper assembled to form a 42 meters long scroll.
The performances combining transparency and light started to develop in the XVIIIth century. The originality of carmontelle's work is that it was designed to be viewed in transparency with a backlit. The drawing was unrolled, image by image, in a box with two apertures in the front and in the back side of the box that was placed in front of a window or a candle. The author embellished his performance, given to a limited audience, with comments and music.